[CONTEST] Submit your favorite "winter" labels
Alex Koral
Posts: 36
admin
January brings a new year, new beginnings -- and here at ShipCompliant HQ, it also has brought snow. So let's celebrate the (relatively) new season by showcasing our favorite labels with a wintery theme. Snow is probably a given, but whatever says "winter" to you on a bottle label, we want to see it!
Prizes1st place:
A $50 Visa gift card, a ShipCompliant t-shirt, ShipCompliant stickers
2nd place:
A ShipCompliant t-shirt, ShipCompliant stickers
3rd place:
ShipCompliant schwag, including pens, stickers, and buttons.
Here's how to enter the contest:
1. Register for the
Beverage Alcohol Community.

2. Go to the
free public LabelVision search page
and search around to find the "WINTER-IEST" label you can. Be as creative as you'd like!
3. Click on the label and copy the sharing URL
4. Paste the URL as a response to
this BAC post
. (Reminder: You'll have to
register
for the Beverage Alcohol Community first!)
We can't wait to see what you come up with!
We'll review submissions on January 27th and send winners an email notification and share those spooky labels on Twitter. You are also welcome to add labels that you don't find with LabelVision, but LabelVision sure does make it easy!
December Winners!
In December we ran our "holiday" label contest. Thanks to everyone who submitted a label!. There sure were some celebratory labels, but after voting the winners were:
Third Place -- "Captain Lawrence" Alt IPA:
http://p.shipc.co/LabelVision/Label/16197001000202%C2%A0
Second Place -- "Yule Crack Up" Gingerbread Stout:
http://p.shipc.co/LabelVision/Label/15244001000429%C2%A0
And the Grand Prize -- "Hanukkah/Chanukah" Dark Ale:
http://p.shipc.co/LabelVision/Label/14231001000320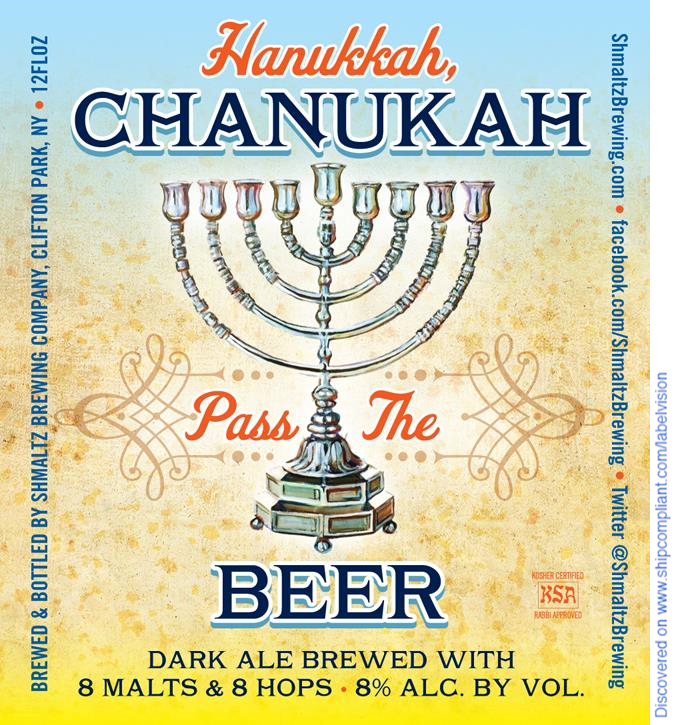 Congratulations to the winners! You'll be receiving your prizes shortly. Thanks again for participating and good luck with future label contests!