[CONTEST] Submit your favorite "Holiday" Labels
Alex Koral
Posts: 36
admin
December is holiday season, and whether that means a religious service or just getting together with family and friends to celebrate each other, we figure that there's a favorite bottle that captures that spirit. So send in your favorite labels that say "holidays" -- whatever that means to you!
Prizes1st place:
A $50 Visa gift card, a ShipCompliant t-shirt, ShipCompliant stickers
2nd place:
A ShipCompliant t-shirt, ShipCompliant stickers
3rd place:
ShipCompliant schwag, including pens, stickers, and buttons.
Here's how to enter the contest:
1. Register for the
Beverage Alcohol Community.

2. Go to the
free public LabelVision search page
and search around to find the "HOLIDAY-IEST" label you can. Be as creative as you'd like!
3. Click on the label and copy the sharing URL
4. Paste the URL as a response to
this BAC post
. (Reminder: You'll have to
register
for the Beverage Alcohol Community first!)
We can't wait to see what you come up with!
We'll review submissions on December 26th and send winners an email notification and share those spooky labels on Twitter. You are also welcome to add labels that you don't find with LabelVision, but LabelVision sure does make it easy!
November Winners!
In November we ran our "fall" label contest. Thanks to everyone who submitted a label!. There sure were some leafy labels, but after voting the winners were:
Third Place -- "Hopper Whitman" Autumn Ale:
http://p.shipc.co/LabelVision/Label/16119001000111
Second Place -- "Smugglers' Notch" Maple Bourbon:
http://p.shipc.co/LabelVision/Label/16141001000108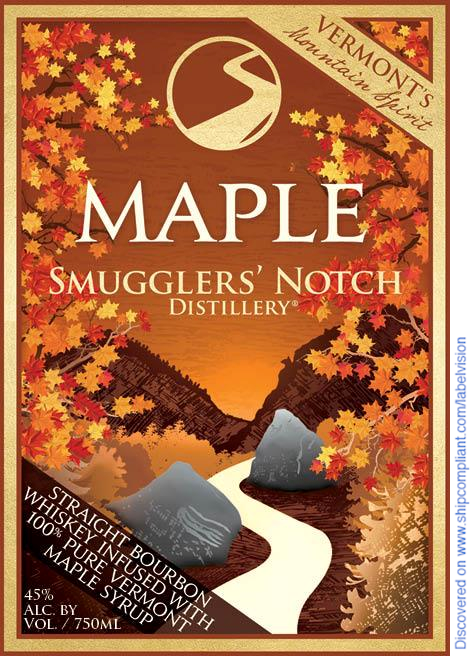 And the Grand Prize -- "Turkey Day" Chipotle Cranberry Ale:
http://p.shipc.co/LabelVision/Label/16098001000127
Congratulations to the winners! You'll be receiving your prizes shortly. Thanks again for participating and good luck with future label contests!
Post edited by Alex Koral on